MES HAPPENINGS DECEMBER 2018

Happy Holidays to all of you from all of us at MES!
Our fourth grades have been studying the effects of weather on landforms. Check out these experiments they did to study erosion. Be sure to ask your scientist about them!
Our Annual Breakfast with Santa was a huge success! Thank you to so many families for coming out and celebrating with us. A huge thank you goes out to the PATT for organizing the event.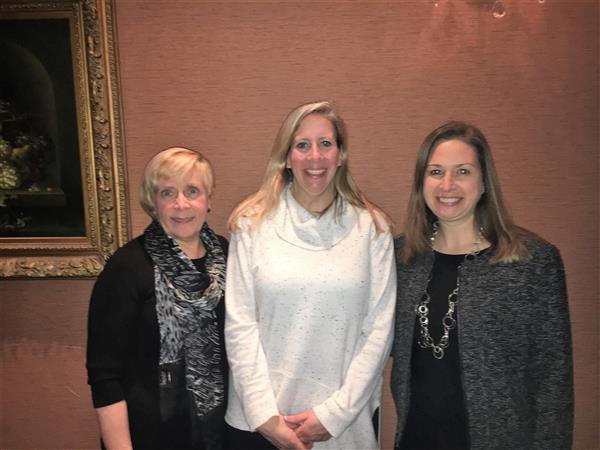 Mrs. Donahoe, 4th grade teacher, was honored as one of four finalists for the 2019 NH Teacher of the Year, at a special reception in Meredith. Congratulations, to Mrs. Donahoe for this distinction.
Mrs. Lubelczyk Named One of NH Parenting Magazines Teacher of the Year

Our own Mrs. Lubelczyk was named one of the top five educators in New Hampshire by NH Parenting Magazine. Congrautlations to Mrs. Lubelczyk!
Happy Thanksgiving!

From all of us at MES, we wish you a happy Thanksgiving!
Our fourth graders visited the NH State House and the NH Historical Museum. They loved learing about our government!
Gotcha Winners for 9.21.18
Gotcha Winners for 9.14.18
Welcome to Mastricola Elementary School!

Check back each Friday for updates about our week.
Dear Families,

We would like to welcome you to the 2018-2019 school year at Mastricola Elementary School. We are thrilled to be a part of your child's learning experience. We strive to provide students with a safe, caring, and fun environment in which to learn! Please feel free to reach out to us with any questions.

We will update this blog weekly with photos from the week before and upcoming information. Please check back regularly!

Sincerely,

Alisha Hansen-Proulx (Assistant Principal)

&

Michelle Romein (Principal)

(603) 424-6218
Battle of the Books!

Our Battle of the Books was held this week. Students who participated in the after school club throughout the year

competed on teams to answer questions about the books they had read.

A thank you to Mrs. Stearns and Mrs. Ortega for coaching this year!

Congratulations to the winning team: Hailey, Katie and Emily!
Mrs. Theriault's 3rd Grade Book Buddies Photos, June 8, 2018
MES Happenings: 6.1.18

Kindergarten Full Day Kindermoves
Mrs. Cordeiro and Mrs. Champigny's Book Buddies 2018
What a wonderful week for the arts: Art Show on 5.10.18 and our Artist in Residence, Lizz Van Saun of Kast Hill Studio
5.11.18 - Gotcha Winner of the Week:
Attention Parents & Guardians: JMUES Bus Evacuations

Wednesday, 5/10/18 and Thursday, 5/11/18 8:10am - 8:45am

Please note that cars will be unable to enter the circle in the front of our building for drop-offs during that time. If you need to come into the building, you may want to park at the church to walk in. Otherwise, a staff member can help walk your child into the school.

Mastricola Elementary School Art Show

Thursday, 5/10/18 at 5pm

Come and see all of the artistic wonder that our students have been busy creating!
MES Happenings 4.20.18

April Vacation: School is closed from April 23rd-April 27th.

Have a great week!
This week's Gotcha Winners!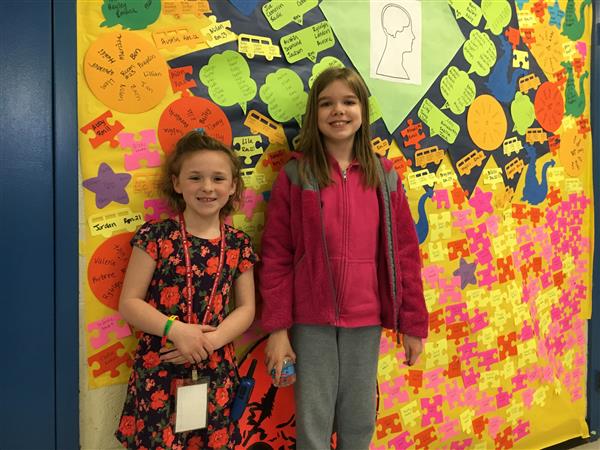 Student-Teacher Switch Day

Student Council sponsored our spirit day today. Check out our pictures of MES students switching with teachers and even with Mrs. Romein!
Fire Muster 2018

Our fourth graders participated in the 2018 Fire Muster with the other elementary schools. Our students competed with Merrimack Fire Fighters in a number of relay races.

Way to go fourth grade!
Show Your MES School Spirit!

Friday, April 20, 2018

Please join us for our Teacher-Student Switch Day!

Teachers are encouraged to dress like the students, which means...

students get to dress like teachers!
The PATT Group has created a video dedicated to attracting parent volunteers. There are still some cabinet positions open for the 2018-2019 school year. You could even chair an event for the next school year! To view the video, click here: Volunteer Information
Kevin Skarupa from WMUR came to visit us at JMES this week. Here are some of the photographs taken from the assembly. The kids were on the news and thanked by Kevin Skarupa for his student created gifts of a Weather Wand and a beautifully illustrated weather book by the students themselves! Nice work 1st and 3rd graders!
Our preschoolers are learning all about spring! They have been using their five senses to explore. Today they explored how spring tastes by eating...

MAPLE SYRUP!

YUM!
ELECTION DAY: Tuesday, April 10th

Please note that James Mastricola Upper Elementary School is used as a polling site. With so many people coming in and out of the building, our first priority is the safety of our students. To assist with the arrival process of both schools, no traffic will be allowed to enter our JMES oval in the front of the building between 8:00 and 8:45. If you must drop your child off at the front on Tuesday between 8:00 and 8:45, your child will be met by staff at the corner of Bishop and the school parking lot and escorted to JMES.

Thank you for your help with this.
This week's blog pictures: Celebration of Song, Mrs. Ortega's 3rd grade class busy at work with STEM, Gotcha Winners for March and our weekly winner for 4/6:
Our Gotcha Drawing was postponed until next week. Be sure to check back to see our weekly and monthly winners!
A few weeks ago, some third grade students approached Mrs. Romein about raising awareness for causes they cared a great deal about. They researched their cause, learned about presenting information and then chose places in the school where they felt their posters would be seen. They independently created each of the posters.

Way to bring awareness to what you believe in!
Preschoolers Creating Creatures!
MES 3.23.18:

Blog moments of the week are: an in-house fieldtrip with Mrs. Champigny's Class, a science activity with Mrs. Ortega's class and a few snippets from Parent-Teacher Conference Night.
This Week's Gotcha Winners!
Gotcha winners for the week of 3.9.18:
Fun with STEM in Mrs. Ortega's 3rd Grade
Steve Blunt: Silly Songs for Preschool, Kindergarten and 1st Grade

Kids had a blast listening, singing and dancing along to Steve Blunt who came to MES on Monday, 3/12. A tremendous thank you to the PATT for organizing and arranging for this lively entertainment for our youngest students!
Kindergarten Weddings: Q and U have officially tied the knot...
Student Appreciation Week,

Gotcha Winners

and

Winter Vacation

...

Students prepared and read cards at the Student Appreciation Assembly today. They spoke about what each color indicated for each different grade level and the importance of that characteristic.

This week's Gotcha winners included a monthly drawing where two students even got a t-shirt!

Have a wonderful Winter Vacation from February 26th through March 2nd. We'll see you back at MES on March 5th! Be safe, responsible and respectful in all that you do and have fun! :)
MES GOTCHA Winners for 2.16.18 and Valentine's Day Party Photos:
Student Council: Inspect the Desk Contest

Students went around on Friday and judged teacher's desks who volunteered for this fun event...cleanest, neatest and most organized were some of the things they considered.
Mrs. Ortega and Mrs. Bradford's classess worked together to program Dot and Dash, our very own robots!
This year Mastricola had its very first Lego Team. A huge thank you to Mr. Levine, Mrs. Thompson, Mrs. Rose and Mr. Bowman for their hard work. Way to go Tsunami Waterbots!
This week's Gotcha Winner! Way to go!
Mrs. Donahoe's Class and their mad mapping skills!
Go Patriots!
Ms. Hansen-Proulx and friends paint Kindness Rocks!
This week's Gotcha winners...
Despicable Me 3

Movie Night 2018 was a giant success! Thank you to the

PATT for sponsoring this event.
This week's Gotcha winners are:
The third grade attended the McAuliffe-Shepard Discovery Center on Friday, 1/26. They were able to move through the museum and were amazed by so many things. It was a fantastic trip! Thank you to all of the parent chaperones who were able to attend!
The Mastricola Fitness Fundraiser Winners are:
This week, our photos include some of Mrs. Ortega's 3rd grade creating their own model of the planet Earth, Mrs. Bradford's 3rd grade class busy typing their essay on taking flight into space and Mrs. Cordeiro's 4th grade class reading The Most Magnificent Thing and then journal writing about it for Making Meaning.
Gotcha Winners!
Mrs. Donahoe's 4th Grade in Action...

These pictures were taken during Granite State Fit Kids this week and from a Calcite Quest Investigation where kids were experimenting with science!
Reminder: There is no School on Monday, 1/15/18 to observe Martin Luther King Jr. Day
MES Happenings 1.12.18

Happy New Year!
MES Happenings 12.22.17

Our Mastricola School Store is open every Friday and is run by the art teacher Mrs. Bosiak and the Student Council. Today, students shopped and shared some of their "Favorite Things"...

(Photos at top)

In our Staff Meeting last week, teachers brainstormed and presented their branding ideas for each grade level and their team spirit for each presentation shined through!

(Photos at bottom)
Have a wonderful holiday break and a fantastic New Year!
Congratulations to the third and fourth grade chorus and to Mrs. Beaudet for an exceptional concert!!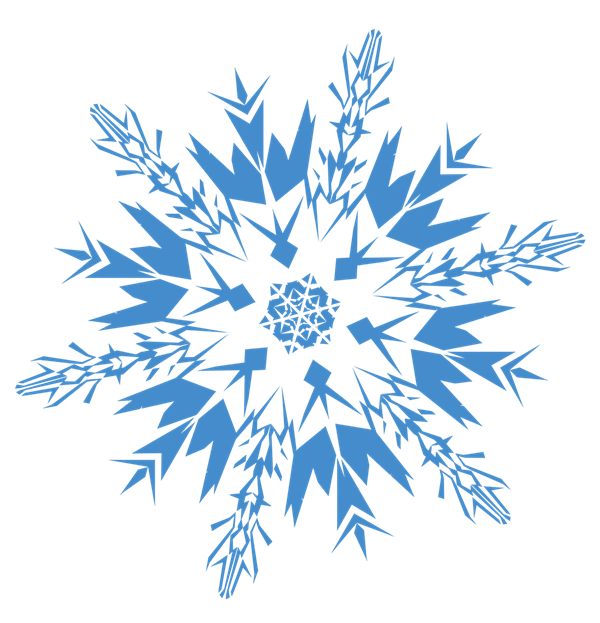 Winter Break: December 25-December 29

We wish everyone a happy and healthy New Year!
Don't miss the JMES Santa Breakfast on Saturday, 12/9/2017 8:00 AM - 11:00 AM. There will be photos with santa, crafts and a prize walk. It's sure to be a great time! Come celebrate the holidays with us this weekend...
Student Projects at Mastricola 12.8.17
Geography Night at TFS - 12.7.17
Class Color Day!

Thank you for your patience with our Spirit Wear Order.

Now that the order is in, we have scheduled a Class Color Day for

December 15th!

Wear your school spirit shirts or your grade level color.

Preschool: Purple

Kindergarten: Orange

Grade One: Red

Grade Two: Yellow

Grade Three: Blue

Grade Four: Green
A few of the library's November winners....be sure to check out the bulletin board outside the library for all of the winners!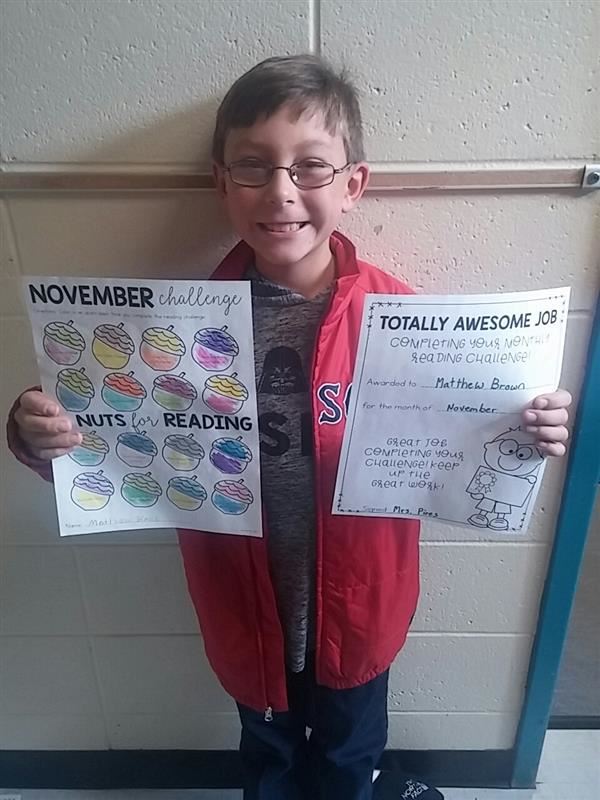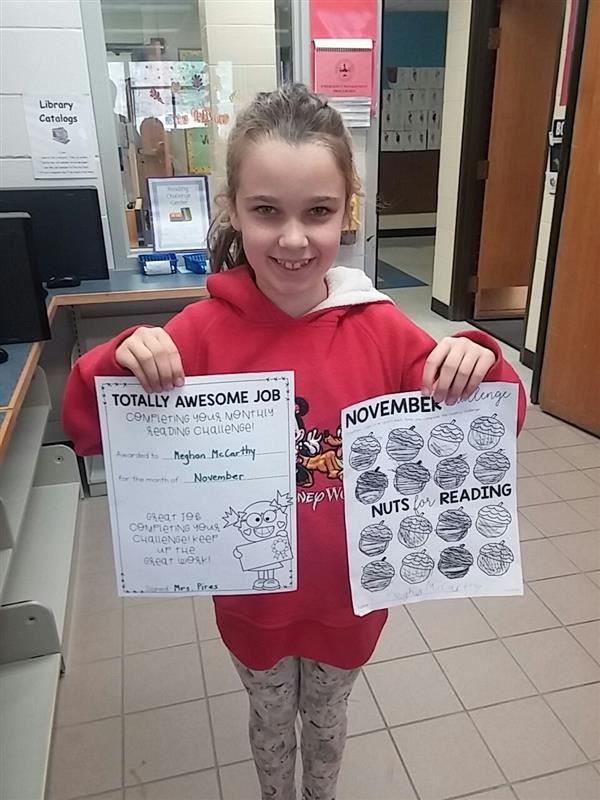 Teachers are learners, too!

Here is a picture of Mrs. Theriault (Grade 3), Mrs. Marble (grade 4), and Mrs. Cordeiro (grade 4) with Dr. Nikki Newton, a nationally known math consultant. The teachers are excited to bring their new learning into their classroomms!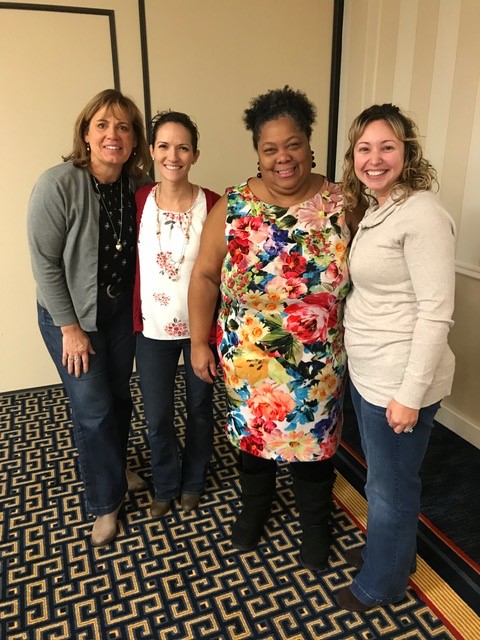 Special Learning Projects at MES: Hands-on, Minds on
Halloween Parade at MES: October 31, 2017
Congratulations to this week's Gotcha winners!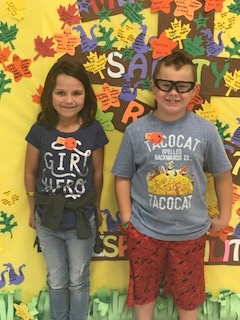 Happy Halloween!

Join us for our annual Halloween parade and parties! The parade begins at 1:30 on October 31st on O'Neil Field! Please park along O'Gara Drive. We look forward to seeing you!
Congratulations to this week's Gotcha winners!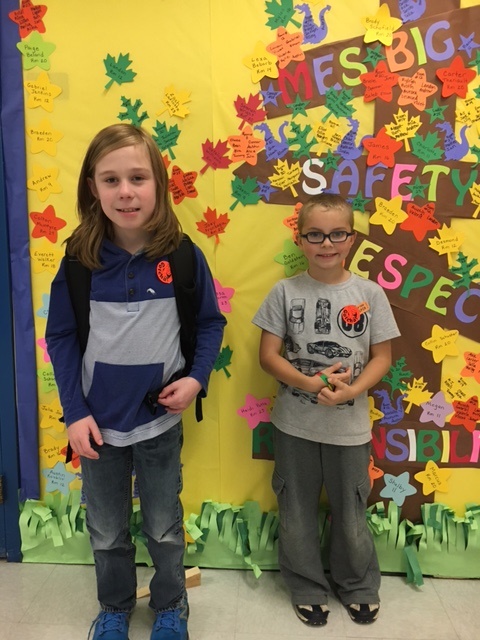 Thank you to all who helped make our Annual Ice Cream Social and Prize Walk an enormous success!

It was wonderful to see so many familiies enjoying ice cream.

A giant thank you goes out to the MES staff for scooping and serving the ice cream and to our PATT (Parents and Teachers Together) for their organizing of the Ice Cream Social and for all the other events they sponsor!

We hope everyone had a delicious night!
Welcome to TIGER!

TIGER (Theater Integrating Guidance, Education, and Responsibility) is a powerful and exciting collaboration between the Integrated Arts and Counselor Education graduate programs at Plymouth State University. TIGER is a professional theatre company designed to help children, schools, parents, and communities deal proactively and positively with social issues and concerns facing children in schools today. Based entirely upon the anonymous writings of school children, a TIGER performance incorporates live actors, theatre, movement, and music to engage school audiences from K-12. By using childrens' own words, TIGER enables children to hear their own voices as they step back from the experiences of bullying and the intolerance of individual differences to move into more positive social interactions at school and in their community.

TIGER performed for our second, third and fourth graders today. Be sure to ask your child all about it!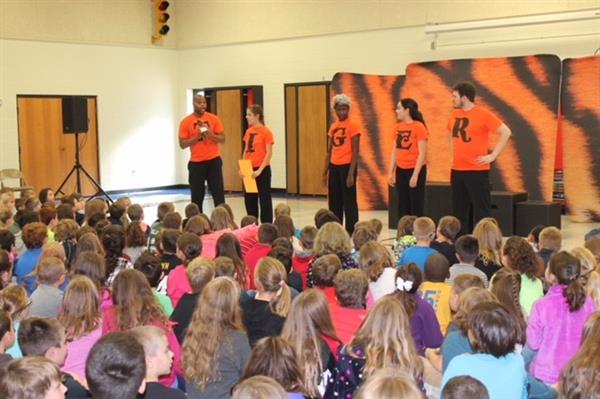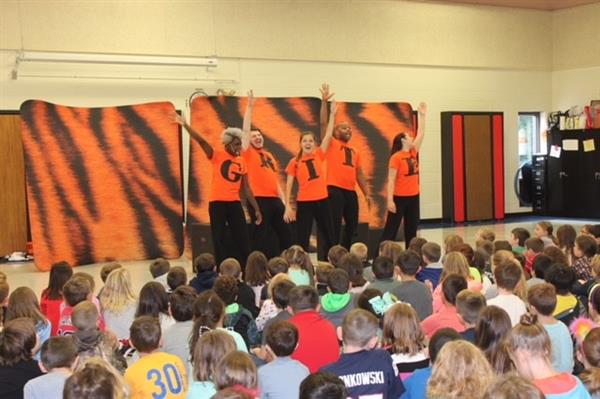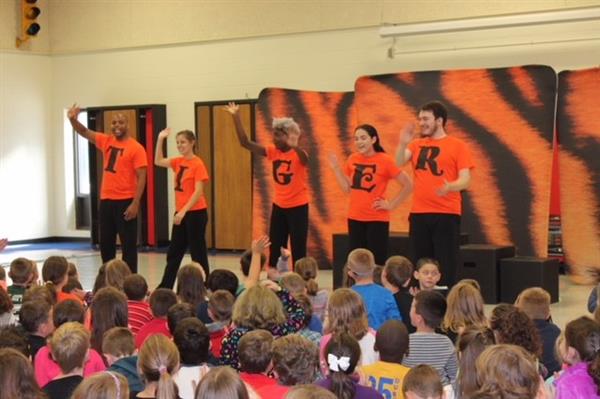 MES held their bus evacuation drills this week. A giant thank you goes out to all the student helpers for the work they did taking care of others!



Congratulations to this week's Gotcha Winners!

Thank you for following the Big Three!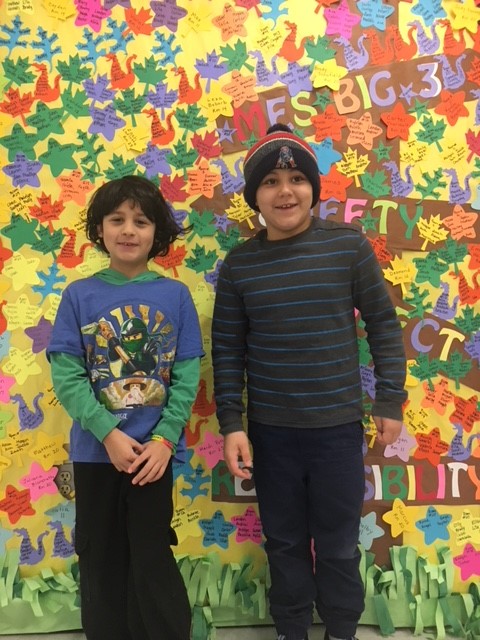 Congratulations to this week's Gotcha Winners!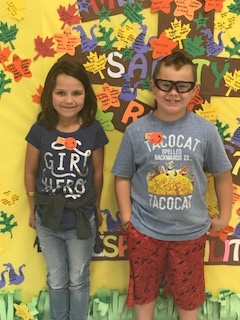 Our second graders kicked off our Wee Deliver Program with a visit from the postmaster of the Merrimack Post Office! A giant thank you goes out to Mrs. Champigny, Mrs. Smokler and Mrs. Crose for organizing this year's program.

Please feel free to write letters to your students through the Wee Deliver Program!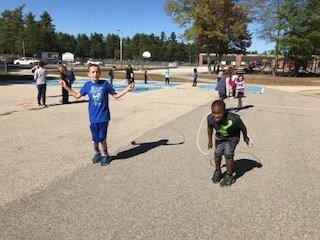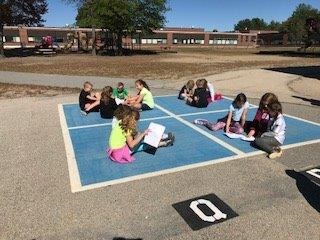 Second and fourth graders collaborate on problem-solving activities!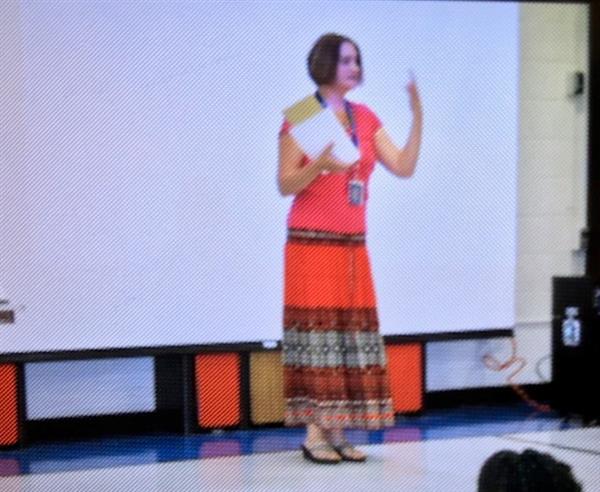 Mrs. Gurova, our English as a Second Language teacher, and Mrs. Merchant, our cafeteria worker, spoke to our fourth graders about citizenship.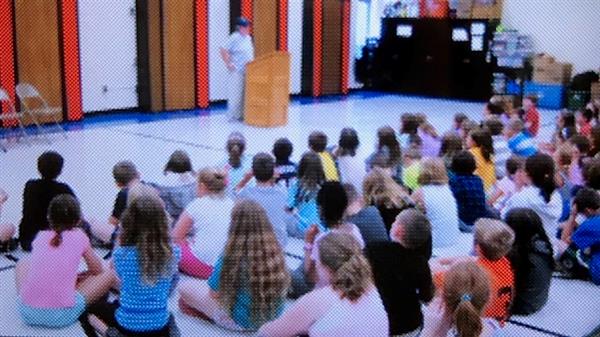 A giant thank you goes out to all of the families that attended our Open House on Thursday night! It was wonderful to see so many families. Your support is appreciated!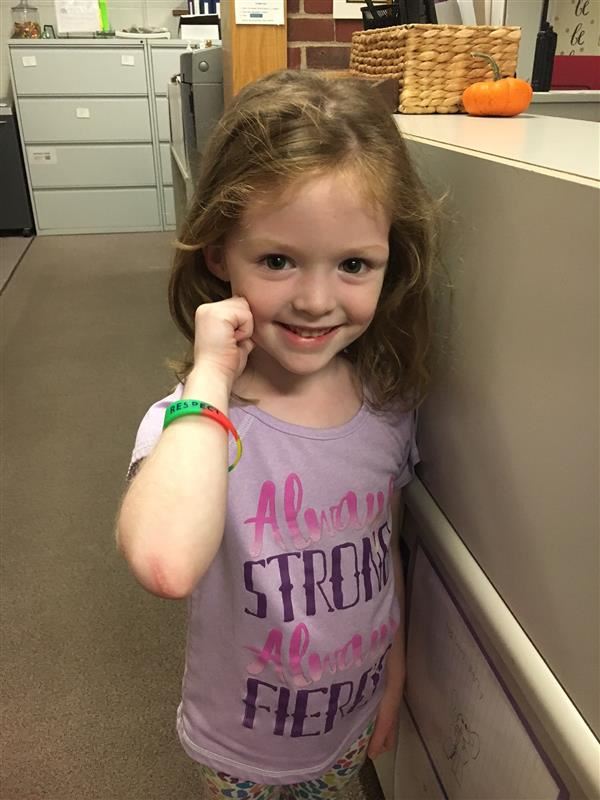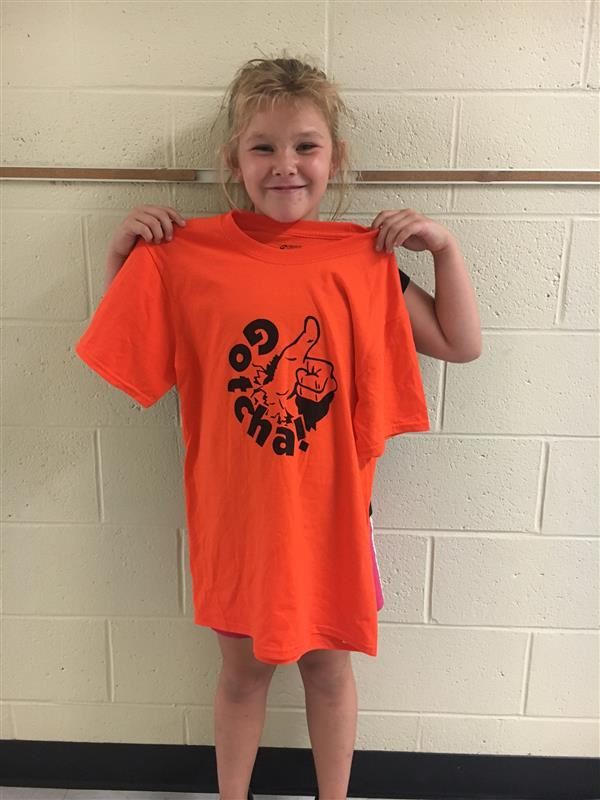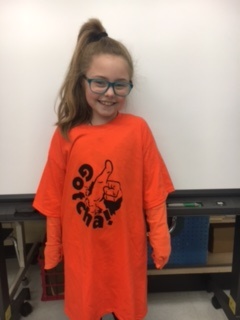 Summer Reading Celebration!
Picture Day! October 10th